Requirements for British Nationals marrying in Turkey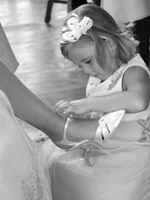 Legal Requirements for British Nationals marrying in Turkey
From 1 March 2014 in order to marry in Turkey, all British Nationals have to complete the new bilingual Affidavit/Affirmation of Marital Status form. This completed form needs to be sworn before a UK Public Notary before being sent to the Foreign Commonwealth Office in Milton Keynes for legalisation. These forms need to be brought to Turkey by the Bride and Groom for submittion to the local Marriage (Registry) Office.
The forms and instructions on how to complete them will be emailed to each couple several months before the wedding date. The forms, once legalised, are valid for 180 days.
Upon arrival in Turkey each couple is escorted to two local offices –
Marriage (Registry) Office to submit the Legalised Affidavit/Affirmation forms.
Doctor's Office to obtain an authorised medical report giving permission to marry. This is just a formality, no tests are required.
Items to bring from the UK for both Bride & Groom -
Legalised Affidavit/Affirmation form
UK Passport (with a minimum of 6 months validity)
6 passport size photos