WHY CHOOSE US & TURKEY FOR YOUR BIG DAY ?
ABOUT US
Our dedicated team of British & Turkish wedding co-ordinators began at Seahorse Beach in 2008, although we had organised weddings as early as 2002 in other locations. We are happy to help couples of any nationality fulfil their wedding dreams and aim to make their BİG day as stress-free as possible. Most of our weddings are held on Seahorse Beach, but we are flexible and continue to organise weddings in other venues when requested. In the last few years we have planned weddings with guest numbers ranging from 4 to 2000 so be assured nothing can faze us ! If you have any questions please do not hesitate to contact us using our  website email address, and Harriet, our Wedding & Event Manager will reply as soon as possible.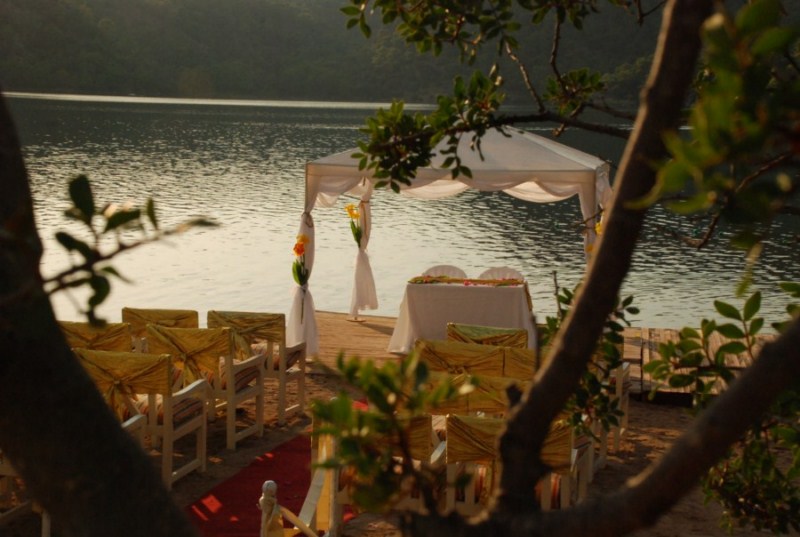 CLIMATE
From May to October we can pretty much guarantee warm sunshine for your big day ! The southern coast is warm all year round, especially in comparison to the UK, and even in winter we can have lovely warm sunny days of up to 25C degrees. During the summer the day time shade temperatures range from 25C to 45C, so we normally plan our weddings at sunset thus meaning its slightly cooler and the photos are fantastic !
LOCATION
Southern Turkey is only a 4-5 hour flight from the UK thus making it easier and cheaper for the whole family to travel. The beaches are wonderful and especially the Oludeniz Blue Lagoon is safe for children of all ages and swimming ability. Seahorse Beach is one of the best beaches on the Lagoon and that's why we use it for our weddings.
SIMPLICITY
Getting married abroad can sometimes be very difficult and ofcourse everyone has read horror stories in the newspapers ! However marrying in Turkey is very simple. In most cases it involves just one visit to the local Marriage (Registry) Office in Fethiye to complete all the important documents. We arrange everything in advance for our Brides and Grooms (whatever their nationality) so their wedding here is as easy and stress-free as possible.

PRICE
The cost of weddings in the UK has now reached an all time high and some venues are charging the earth for just one evening. It used to be an expensive luxury to marry abroad in guaranteed sunshine, but now as Turkey has entered the wedding market this is no longer the case.
I had one particular couple comment to me last season that they had brought their entire family over here, paid for the whole wedding and holiday, and it still cost them less than a wedding in the UK and ofcourse they all had a wonderful holiday as well.
If you think you won't be able to get married for a couple of years as you need time to save up, think again and take a look at our package prices. We try our utmost to fulfil all your wedding desires, just ask us, and it will definately work out cheaper than you thought !